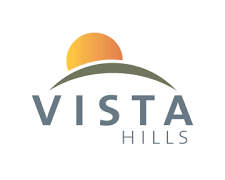 Far from ordinary.
Close to everything else.
Welcome to Waterloo West's newest community.
We have completed construction in this community and our lots have sold out. For homes currently available, please visit our other communities.
"With a countryside panorama, environmentally-protected lands and a secluded entrance—Vista Hills is a special community where generations can value the serenity of natural beauty and the convenience of nearby city amenities.
Respecting the environmental heritage of this unique location, over two decades of planning has gone into creating an environmentally sustainable community complete with a school, attractive parks, walking trails and a natural amphitheatre."
Minutes from The Boardwalk in Waterloo's thriving west-end, this up-and-coming community will boast the best of city living in a country landscape.
Location: In Waterloo-West at Columbia Street West and Wilmont Line.
James Gies Homes in Vista Hills: